Arts and Culture
Arts and culture are a big part of Gunnison County's heart and soul. Our small mountain communities offer a mix of opera, film, concerts, plays, galleries, classes and cultural venues. At both ends of the valley the art centers, theaters and museums have offerings that fill the event calendar with a wealth of options.
Want to learn about our extensive history and the formation of the West? Visit the Pioneer Museum in Gunnison or the Mountain Heritage Museum in Crested Butte to learn how Indigenous Peoples and early pioneers lived in Gunnison County.
Looking for fun and entertainment? Our art centers and theaters can provide everything from films, plays, and art exhibitions to performances and classes. We're blessed with amazingly talented local actors, musicians, and artists drawn to the area's beauty and unique vibe. In addition, worldwide talent often stops by to perform at local venues.
Camps and Kids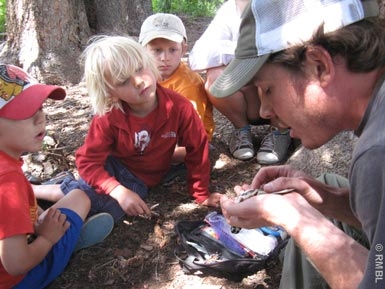 Gunnison and Crested Butte are teeming with activities for both the young and old, regardless of the season. Spend a week learning how to mountain bike in an all-girls bike camp or sign your children up for one of the awesome day camps in the valley.
The best way to find camps and clinics for adults is to search our events calendar. For kids there are several places that offer camps consistently throughout the summer:
Crested Butte Music Festival offers three camps at the end of July and early August. Themes vary by year and have included bluegrass, songwriting, and gypsy jazz.
Crested Butte Mountain Resort offers the Mountain Adventures program that has the most diversity in activities of any program in the valley. Depending on age, kids might climb Mt. Crested Butte, raft the Taylor River, or go fishing.
Rocky Mountain Biological Laboratory leads nature and science camps during the summer in the gorgeous East River Valley. They even have a free chaperoned bus that does pick-up and drop-off at the four-way stop in Crested Butte.
The Trailhead Children's Museum in Crested Butte offers nature and science day camps during summer, winter, and holiday breaks.
Good Life Girls is a girls adventure program for ages 7-14 in the Gunnison Valley. Its mission is to inspire all girls to live the good life by being true to themselves through confidence, positivity, self-love, kindness, and respect. Using a Move, Learn, Grow approach, Good Life Girls integrates outdoor adventure, creative projects, and interpersonal development activities.
There are so many activities to check out on your vacation to Crested Butte and Gunnison!
Whether you're looking for outdoor reaction, arts and culture, health and wellness, or sightseeing, Gunnison and Crested Butte have something for everyone!