Events for May 1, 2019
Events Search and Views Navigation
9:00 am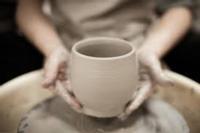 Clay during the Day Wednesdays, 9:00 am – 12:00 pm. May 1 – June 5. Students will learn the basics of clay and hand-building with exciting creative READ MORE
Find out more »
We work on basic rhythmic and tonal competence in these fun, action-packed music classes for babies through four year olds (with their parents/caregivers).
Find out more »
5:30 pm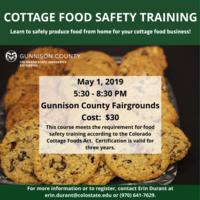 Food Safety Training for Colorado Cottage Food Producers Learn to safely produce food from home for your cottage food business! This course meets the requirement for food READ MORE
Find out more »
6:00 pm
Calligraphy: The Art of Beautiful Writing Wednesdays, 6:00 – 8:00 pm. May 1 – May 22. Do you need something meditative, beautiful and creative in your life? READ MORE
Find out more »
+ Export Events
In order to streamline our calendar we've moved guided mountain bike trips to a separate page on our sister site MTBHome.com. You can view those trips by guide service here.