Did you know there are many events in Crested Butte and Gunnison? See live music, take an art class, volunteer, play trivia, watch (or participate in) a ski or bike race, and more! Check this calendar to see what's going on.

Writing Through the Changes: Spring Equinox
March 7, 2022 @ 12:00 am
$60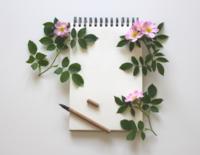 The Spring Equinox is March 20! Get ready to bloom with the Writing Through the Changes Spring Equinox session offered by author and educator Molly Murfee. Seasonal pivots in our calendar are times of transitions, profound places to contemplate what is shifting in both our internal and external worlds. Writing Through the Changes is a self-directed, writing-driven experience celebrating the Spring and Fall Equinoxes and Winter and Summer Solstices. Contemplative exercises in seasonally delivered Portfolio Packets include journaling, meditation, and freewriting prompts; connecting to nature exercises; and inspiring readings to incite calm, balance, grounding, and a sense of belonging to self, community, and place. Delve into the spring's metaphorical significance and symbolism to cultivate connections to self, nature, and community. Reflect and center; support your mental, emotional, and spiritual health; energize your creativity; and foster grounding and nurturing relationships to your home place. Materials are formatted in various downloadable modalities: video, audio, and pdf document so you can complete them anytime, anywhere, and for however long you choose. There are no scheduled Zoom, chat, forum, or in-person requirements. For the best experience to get ready for the Spring Equinox on March 20, sign up now to access your preparatory activities available immediately upon registration, and recommended to begin by March 7. The Spring Equinox specific packet is delivered around March 14. Individual seasons are $60 each, or purchase the Spring, Summer, and Fall sessions together for $150 (normally $180, a $30 discount). Sign up for one or all! Information and registration at www.mollymurfee.com/writing-through-the-changes.
Gunnison Valley is also host to several beloved annual events. A classic winter event is The Alley Loop, a Nordic ski race that doubles as a costume contest. In fall, Mt. Crested Butte hosts the famous Chili and Beer Festival. Every summer in Gunnison, a crowd gathers to watch America's fourth-oldest rodeo, Cattlemen's Days. There are also festivals in Crested Butte that celebrate local art, music, wildflowers, and more. Attending an annual event is a good way to connect with the culture of the Gunnison Valley. You might even create a new tradition for you and your family and friends!