Women's Networking Night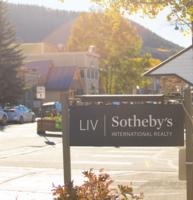 Join us for our August Women's Networking Night Join us at the LIV Sotheby's Office on Wednesday, August 25th from 5:30-7:30. Come network with the wonderful ladies of the Gunnison Valley. We look forward to gathering with old friends, meeting new friends and making new business connections. Bringing the women of the Gunnison Valley together and uniting our communities.
In order to streamline our calendar we've moved guided mountain bike trips to a separate page on our sister site MTBHome.com. You can view those trips by guide service here.