Time for Three
July 16, 2017 @ 7:00 pm

-

9:00 pm

Free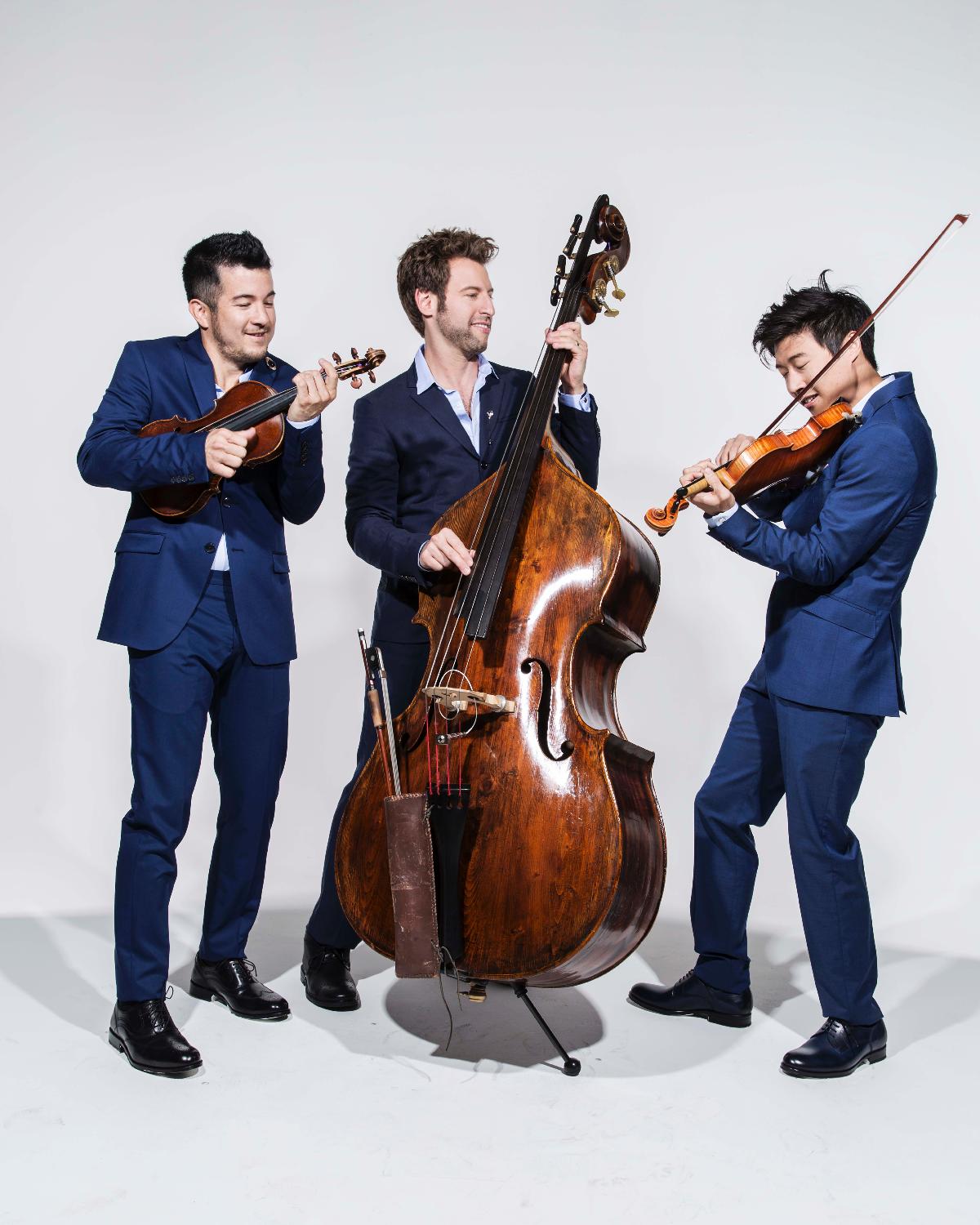 Time for Three
Time For Three – violinist Nicolas (Nick) Kendall, double bassist Ranaan Meyer and now with CBMF favorite, Charles Yang, will blow you away with their energy, virtuosity, and dynamic repertoire from Bach to the Beatles to Katy Perry.
This performance is funded by the Film Funds Trust Funds in association with the
Music Performance Trust Fund
, the world's largest sponsors of live admission-free, professional musical programs. These funds are non-profit, tax-exempt public service organizations dedicated to contributing to the public's knowledge and appreciation of music and to making live music a part of every child's life experience.
"Simply put, they're a knockout! Three benevolent monsters, monsters and ability and technique surely. But also conveyors of an infectious joy that I find both touching and moving."
– Sir Simon Rattle, conductor, Berlin Philharmonic
When: Sunday, Jul 16, 2017

7:00 PM

Ticket Price:

$0.00

Show Type: Contemporary
Where:Crested Butte Music Festival Mt. CB Mirror Palace Crested Butte, CO 81225
"Demonstrating their ability to deeply connect with their audience in a most interactive way, they electrified a full-house crowd."
– Indianapolis Examiner
"In person, the members of Time for Three come off as just three dudes in a band. But with their staggering technique and freewheeling genre-crossing, it's hard not to be swept up in the force of their contagious energy."
– NPR
Why you shouldn't miss this concert:
• Time for Three is one of the most popular groups in classical music
• Tf3 plays a wide range of music, all infused with their brand of energy and charisma
• Charles Yang
In order to streamline our calendar we've moved guided mountain bike trips to a separate page on our sister site MTBHome.com. You can view those trips by guide service here.