The Writer's Way -Virtual Writing Workshop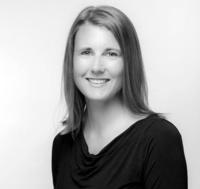 The Writer's Way – Online Workshop Led by Alissa Johnson Saturday, May 2. 10:00 am – 12:00 pm. Registration deadline: Thursday, April 30 by 5:00 pm. Learn to trust yourself, your writing and your voice as a writer. Whether you have a specific project in the works, have an idea in mind or simply want to write, this two-hour workshop will give you the space to see your writing with fresh eyes. The class will cover ways to keep writing low-pressure and fun, how to get into the flow, and help you begin to discover what makes your writing unique. Open to all levels. $30/student workshop, $25.50/member. Students will join the live workshop online through Zoom. The link to join will be emailed to each student. Students should ensure that Zoom is downloaded on their computer/tablet/smartphone.
In order to streamline our calendar we've moved guided mountain bike trips to a separate page on our sister site MTBHome.com. You can view those trips by guide service here.