"The Western Slope Watercolor Exhibit"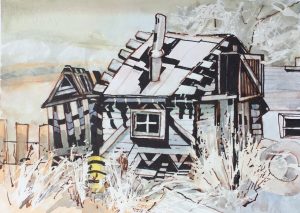 "The Western Slope Watercolor Exhibit"
The Gunnison Arts Center is pleased to host The First Western Slope Exhibition sponsored by the Colorado Watercolor Society. The exhibition is open for entries from all dues paying members of the Colorado Watercolor Society located on the Western Slope. Current participants are a diverse group of professional and nationally known artists to novices and students.
We invite all with a yearning to learn and expand their creative expression to join the Colorado Watercolor Society and meet with the Western Slope group to participate in exciting watercolor workshops, meetings and exhibits.
In order to streamline our calendar we've moved guided mountain bike trips to a separate page on our sister site MTBHome.com. You can view those trips by guide service here.