Sundance Head Concert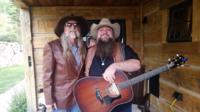 Tickets include several delicious local chef-run food station and adult beverages. Limited tickets are available. For more information, sponsorship opportunities, or to buy tickets please visit our website www.gunnisontetwp.com.
In order to streamline our calendar we've moved guided mountain bike trips to a separate page on our sister site MTBHome.com. You can view those trips by guide service here.