Strange Americans: Alpenglow Concert Series
July 10, 2017 @ 5:30 pm

-

7:30 pm

Free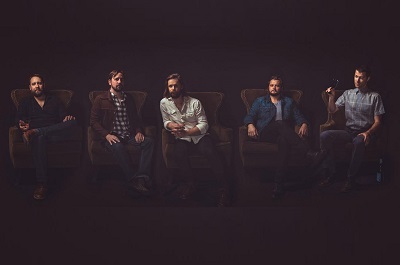 Strange Americans: Alpenglow Concert Series
It's a little raw, a bit loud, unapologetic and honest. It's blue-collar, Carhartt-wearing, hard-working, PBR beer-drinking rock and roll and it's something that Strange Americans are crafting with both brawn and finesse. The Colorado quintet imparts an accessible, straightforward, no-frills 1970's FM rock, rescued from the rust pile with a matching aesthetic that is heavy on songwriting and storytelling, sung with strong harmonies, twinged with a touch of outlaw country, and presented with reverb-drenched punch and passion. They inject quite the high energy fervor into their live concerts. As one of Denver's up and coming artists, they've already amassed a strong following and unanimous enthusiasm with praises such as "soaring," "surpassed expectations," "incredible talent" and just plain "rockin.'" Strange Americans has two full-length records and has recorded sessions with Audiotree, Daytrotter and Jam in the Van.
Enjoy this free concert outside under the beautiful Colorado skies! Bring a lawn chair, some sunscreen and be ready for some good times! Alpenglow concerts happen on the lawn next to the Center for the Arts Crested Butte. All ages welcome!
In order to streamline our calendar we've moved guided mountain bike trips to a separate page on our sister site MTBHome.com. You can view those trips by guide service here.