Sister Neapolitan Virtual Moonlight Concert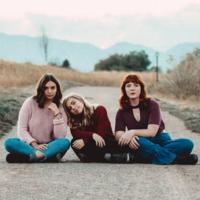 Virtual Live Moonlight Concert Series: Sister Neapolitan Saturday, March 13. 7:30 pm. Live on ZOOM, doors open 20 minutes prior to concert. Sister Neapolitan is made up of three part harmony, lyrical storytelling and engaging performance. The three young women that make up the band, also known as the ice cream ladies, rise to new heights at every show. The CU Denver songwriting program and their communal love of harmony and folk music is what brought their creativity and souls together. Often referred to as the female Crosby, Stills, and Nash, they have also been compared to the Wailin' Jennys and Joseph. Bringing new energy to folk music, Sister Neapolitan is a band to look out for. Household Zoom Tickets: $25. Members $23. *buy all three Fall Moonlight concerts for $65!
In order to streamline our calendar we've moved guided mountain bike trips to a separate page on our sister site MTBHome.com. You can view those trips by guide service here.