Regenerations: Connecting in Nature: Stillness & Noticing
June 11, 2017 @ 9:00 am

-

5:00 pm

$120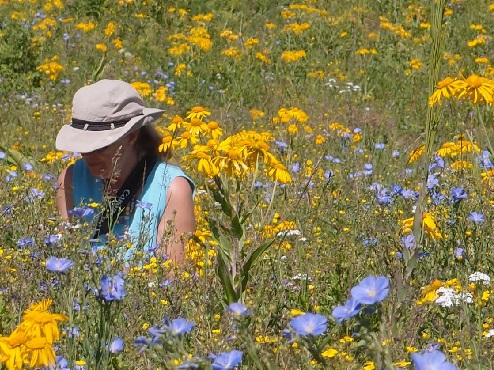 Regenerations: Cultivating Connections to Earth, Art & Activism
Slow down. Tap in. And allow the modern world to fall away. Through silence, stillness and observation, reconnect to the deep resource of Nature. Process what you find there through imaginative visual and written art exercises that allow your senses and the floodgates of creativity to open, exploring complexity within the simple.
To regenerate means to bring into renewed existence, to replace that which is injured, and give it a new and more vigorous life.
Absorb yourself into Nature. Be still. Reconnect. Regenerations: Cultivating Connections to Earth, Art & Activism is an active investigation of our relationships to Nature, community, creative expression and outreach through outdoor immersion, writing and visual art.
All are invited to come back into your relationship with the earth through this five-part series based in all-day outdoor hiking experiences. Held one day a month from June through October, the cumulative sessions explore the practices of stillness and noticing, journaling and brainstorming, and constructing temporal works of art in the landscape. Play with the inherent metaphor and symbolism found in Nature, sculpt with natural and introduced objects in the landscape, channel creative skills to express raw emotion, experiment with mixed media artmaking and word play.
Utilize these inspired activities in the visual and written arts as a medium and processing tool for: re-connecting with the natural world; identifying our individual and social spectrums of comfort and fear; learning about local issues affecting our environment; and finding positive resolution through creative expression and activism.
Collaboratively taught by visual artist Ivy Walker and writer Molly Murfee, each session revolves around a different topic and takes place in a different wilderness setting allowing participants to explore the depth of topics through being wholly engaged and immersed in the changing weather and elements of landscape.
Participants who choose have the opportunity to communicate their visual and written expressions developed throughout the sessions in a local open air, public art display at the culmination of the series. An additional opportunity further takes these expressions, or representations of them, and sends them out into the larger global community of legislatures, industry representatives and other relevant audiences as a positive change creative outreach.
Quick Stats:
• Sessions meet once a month June through October beginning at 9 a.m. and returning between 3 and 5 p.m. for a six hour immersion per session.
• Sessions:
June 11 Connecting in Nature: Stillness & Noticing
July 16 Nature as Healer: Finding the Regenerative Creative Resource
Aug. 20 Nature & Despair: Accompanying & Transforming Grief
Sept. 10 Creative Voice in Nature: Activating Your Expression
Oct. 1 Creativity & Nature Activism: Inspiration, Approaches and
Actions
Oct. 6 Expressions: An Open Air Art Show
• Cost: $120 / session + $5 materials fee / session.
• Instructors: visual artist Ivy Walker & writer Molly Murfee
• Registration & Information: www.western.edu/extendedstudies (Open May 1)
Who May Participate?
All are welcome to participate – community members, travelers, undergraduate and graduate students, teachers and part-time residents. Continuing Education Units are currently available.
Registration:
Regenerations: Cultivating Connections to Earth, Art & Activism is designed to be taken as a full series with each session building on the other. While taking the full series is strongly encouraged, participants may also choose sessions individually.
Each session is $120 plus a $5 materials fee. Registration opens May 1. For more information or to register please contact Extended Studies: Taylor 303; 970-943-2885; or online at www.western.edu/extendedstudies. The wilderness setting for each session will be specifically selected based on conditions of flora, fauna, weather and habitat. Participants will be given the meeting place and hike location closer to the time of each session.
In order to streamline our calendar we've moved guided mountain bike trips to a separate page on our sister site MTBHome.com. You can view those trips by guide service here.