Polished Pieces – A critique workshop for compose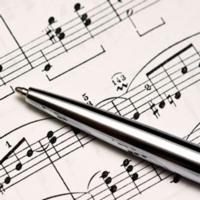 Polished Pieces – A critique workshop for composers/songwriters Mondays, June 28th – August 9th. 7:30 – 8:30 pm. (No Meeting July 26th) The purpose of this 6-week workshop will be to build compositional skills by presenting original music of any kind to a group of other composers/writers to be critiqued for improving your music. The moderator will offer constructive criticism on how to build and improve the participants' music from a fundamental compositional standpoint. Participants will be guided on how to break down, analyze, and critique each other's works. Any musical style, genre, instrumentation, and production will be accepted. Min. 3 students to run. Moderator: Sam Smythe. $70/students. $60/members.
In order to streamline our calendar we've moved guided mountain bike trips to a separate page on our sister site MTBHome.com. You can view those trips by guide service here.