Pods: Creating Unique Organic Forms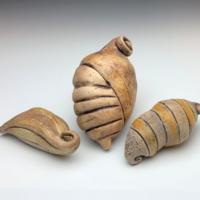 Pods: Creating Unique Organic Forms Wednesday, October 21. 6:00 – 8:30 pm. Step into fall with your own organic pod forms in clay! Students will learn a variety of hand-building techniques to create their own unique family of organic forms of sculpture. We will explore and create pods, bulb seeds, and insect pupa forms. Max. 6 students. Instructor: Kristin Gruenberger. $56/students, $47.50/members includes supplies.
In order to streamline our calendar we've moved guided mountain bike trips to a separate page on our sister site MTBHome.com. You can view those trips by guide service here.