Pictorial Composition in Drawing and Painting: Int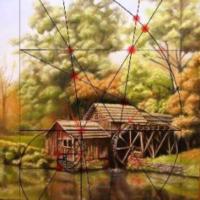 Pictorial Composition in Drawing and Painting: Intermediate Level Thursdays, 6:00 – 8:00 pm. March 18 – April 15. One of the most often asked questions in the two-dimensional arts is "how do I determine the organization of the pictorial surface; how do I arrange all of the different features of a composition in such a way as to make it a dynamic and meaningful composition. This intermediate intensive 5-week composition course is designed for anyone with some compositional experience who would like to more fully understand the techniques and application principles of organizing a successful visual composition that is expressive of their personal artistic vision. Minimum 5 students to run. Materials: Since this is not a media techniques class participant should select the media with which they are the most familiar. Any media that will take a long time to dry would be inappropriate for this course Instructor: Don Seastrum. $135/student. In Partnership with the Vita Institute for the Arts.
In order to streamline our calendar we've moved guided mountain bike trips to a separate page on our sister site MTBHome.com. You can view those trips by guide service here.