Outerbike 2019
August 16, 2019

-

August 18, 2019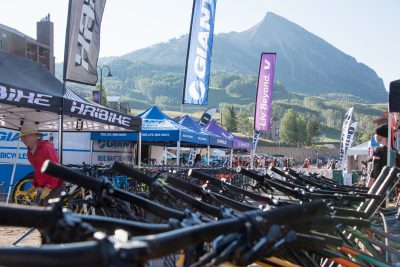 Test ride all of the latest and greatest bikes and gear on the world-class trails of Crested Butte, CO, the world's premier bike and gear manufacturers set up at the Outerbike expo site. You can browse the latest innovations, pick a bike you'd like to try and take it for a ride. Repeat as needed.
What better place to access lift-serve cross country trails to test your dream bike?  Unrivaled mountain scenery, flowy singletrack, and the state's best wildflowers too. Combine all that with Colorado's most genuine mountain town with a plethora of lodging and camping options. What's not to love?
Western Spirit Cycling has partnered with Crested Butte Mountain Resort to provide a summer Outerbike in one of the birth places of the sport. Crested Butte has always been high on the bucket list for hardcore riders, but now the new Evolution Bike Park has something for everyone. Hop on the lift to test the latest and greatest bikes on the classic Crested Butte rides, or ride the fun new trails for everyone at the base area.  Repeat as needed.  Ride your little heart out, soak up the impressive mountain views, then relax with a tasty beverage at the end of the day.  Attendance is capped, so register early to get your spot!
In order to streamline our calendar we've moved guided mountain bike trips to a separate page on our sister site MTBHome.com. You can view those trips by guide service here.