Movement & Mindfulness ~ (Adults 16+)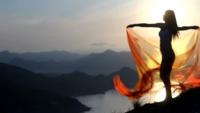 Movement & Mindfulness ~ (Young adults and adults ages 16+) A Healing Through the Arts Dance Program Join this four-part movement class that focuses on mindfulness practice and reconnecting to one's natural rhythms, such as our breath and heartbeat. Each class will focus on a different type of rhythmic movement and mindfulness strategy to help build a deeper connection with oneself and feel more rooted in the body and mind. We will learn to let go of the toxic thoughts and feelings that we so often harbor in our bodies and move freely but with intention and awareness. Students have the option to sign up for all four sessions or individually. After each in-person session, classes will be available to download and do on your own time. Instructor: Jes Vogan. Dates/Times: Sunday, August 9. 5:00 – 6:00 pm. Wednesday, August 19. 7:30 – 8:30 pm. Sunday, August 30. 5:00 – 6:00 pm. Wednesday, September 9. 7:30 – 8:30 pm. Category: Coping with Uncertainty and Change Cost: $30 / GAC Members $25.50.
In order to streamline our calendar we've moved guided mountain bike trips to a separate page on our sister site MTBHome.com. You can view those trips by guide service here.