Limerick Competition & Reading!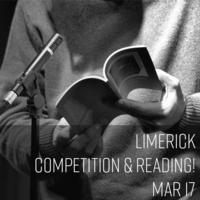 Limerick Competition & Reading! Join us for our first annual Limerick Competition! Show us your most clever, irreverent and humorous verse for amazing prizes. Take our limerick-writing workshop on March 14 to hone your skills. Celebrity judges, drink specials, and conviviality equal the perfect St. Patty's Day celebration! For a full list of contest details visit www.crestedbuttearts.org/literaryarts. 6:00 p.m. $10 to enter, free to attend
In order to streamline our calendar we've moved guided mountain bike trips to a separate page on our sister site MTBHome.com. You can view those trips by guide service here.