July Art Invitational at the Gunnison Arts Center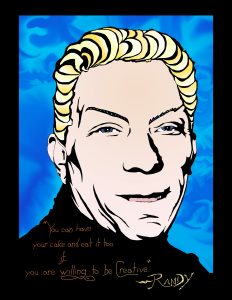 July – Invitational
Sponsored by Paul and Enid Holden, this invitational is a collaborative effort to provide an accessible community venue and opportunity for talented local artists to exhibit and discuss their artwork. Artists will discuss their techniques and inspiration for an artist's lecture beginning at 6 pm during the First Friday ArtWalk.
Main Gallery: Nathan Kubes & Kathy Kubes
"A Mother & Son's Journey Through Art"
A creative lifestyle runs in the Kubes family. Local artists and Western art graduate Nathan Kubes will exhibit this July in the Main Gallery, sharing the space with his mother, Kathy Kubes who resides on the front range of Colorado. Nathan is well known for his large detailed murals around Gunnison. The attention to detail and meaning behind his work is insurmountable. Kathy drives her inspiration from life and dreams, working with acrylic and oils. This exciting exhibit will take viewers on a journey through generations.
Upper Gallery: Bill Folowell "High Country Seasons"
Local Gunnison artist Bill Folowell will be exhibiting a series of impressionistic realism oil paintings entitled "High Country Seasons" that capture the individual rugged beauty & tranquility of each of the Colorado high country seasons. The paintings range in size from large to miniature.
In order to streamline our calendar we've moved guided mountain bike trips to a separate page on our sister site MTBHome.com. You can view those trips by guide service here.