Intro to Acting ~ (Ages 8 – 11)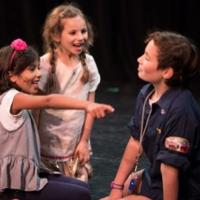 Intro to Acting ~ (Ages 8 – 11) Saturdays, 2:00 – 4:00 pm. January 18, February 22, March 28, April 18, May 16. This fun, action-packed class will use theatre-based games and activities to focus on the basic tenants of acting: trusting yourself, confidently using your voice, and being in the moment. No experience necessary, just bring your amazing imagination and readiness to play! This class will be held once a month on Saturdays. Please pre-register, min 6 students to run each session. GAC Dance Studio. Instructor: Heather Hughes. $25/student per session.
In order to streamline our calendar we've moved guided mountain bike trips to a separate page on our sister site MTBHome.com. You can view those trips by guide service here.