gO Park to Peak to Pint Race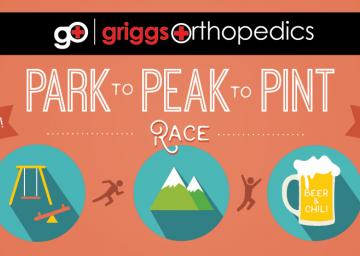 Fall is the best time of year to run on the many, many trails in Crested Butte – cooler temperatures, spectacular views and leaves blanketing the trails, truly amazing. And what better way to celebrate this awesome time of year than to host a trail run that starts in the town of Crested Butte (Rainbow Park), moves through the Upper Loop trail system, then on to the trails of Crested Butte Mountain Resort…ALL THE WAY TO THE PEAK! From there, racers will end at the base area just in time to enjoy the infamous CB Chamber Chili and Beer Festival.
It's a full day of fun at the Park to Peak to Pint presented by the gOInitiative.
In order to streamline our calendar we've moved guided mountain bike trips to a separate page on our sister site MTBHome.com. You can view those trips by guide service here.