DisABILITY Film Festival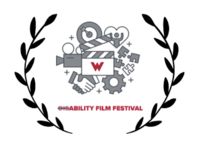 Dr. Tara Mason and I invite you to view and enjoy our first annual Disability Film Festival. See the 60-second trailer here now: https://vimeo.com/channels/disabilityfilmfest A collaborative effort amongst our own Communication Arts/Film (COM) and Education (EDUC) programs, the festival is free, open to the public, and runs virtually from June 1st- 30th, 2020 at the link above. The festival features documentary and fictional films from Indonesia, Northern Ireland, Switzerland, West Africa, and the U.S. See approximately three hours of films along with a special feature – Zoom interviews with festival award winners.
In order to streamline our calendar we've moved guided mountain bike trips to a separate page on our sister site MTBHome.com. You can view those trips by guide service here.