Dance Cardio with Barron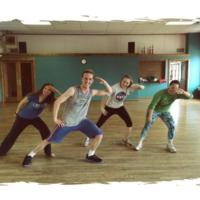 Dance Cardio with Barron ~ (Ages 18+) Session 2: Fridays, 9:30 – 10:30 am. March 26 – April 30. Join enthusiastic instructor Barron Farnell for a fun and complete Zumba-style dance workout. Instructor: Barron Farnell. $60/session, $51/members. No drop-in's.
In order to streamline our calendar we've moved guided mountain bike trips to a separate page on our sister site MTBHome.com. You can view those trips by guide service here.