Crit Club – A weekly visual arts critique group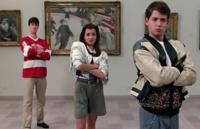 Thursdays, June 3rd – August 5th, 7:00 – 8:00 pm. Drop-in's available. Are you an artist in need of a peer critique group? Whether it be sculpture, painting, photography, installation, or any other creation you are working with, this weekly group will gather to help you refine your work. Let your peers lay fresh eyes on your work and gain incredible insight into your next steps. Join us for the entire 10 weeks, or drop in until your artwork is perfectly polished. Moderator: Jeff Taylor. All 10 Sessions: $95/participant, $80/members. Drop-in: $12/participant, $10/members.
In order to streamline our calendar we've moved guided mountain bike trips to a separate page on our sister site MTBHome.com. You can view those trips by guide service here.