Coal Creek Connection Concert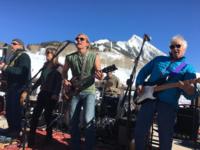 Sundays @ 6: Join us under the big trees of Legion Park on the corner of Tomichi Avenue and Teller Street on Sunday evenings from 6:00 – 8:00 pm for FREE live music and community family fun. This long standing tradition has continued over the year, come rain or shine, featuring the music of local and regional bands. See you there! July 7th: Coal Creek Connection Coal Creek Connection offers quality live original and cover music from a variety of genres, including classic rock, Americana, and country.
In order to streamline our calendar we've moved guided mountain bike trips to a separate page on our sister site MTBHome.com. You can view those trips by guide service here.