CB Unplugged feat. The Shook Twins
February 11, 2017 @ 4:00 pm

-

6:00 pm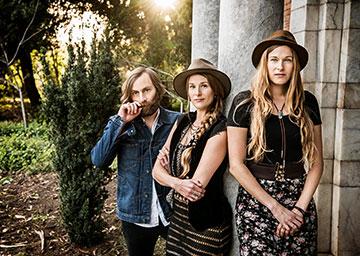 We are excited to announce that Shook Twins will be performing for CB Unplugged on February 11th,2017!
Hailing from Portland, Oregon, the Shook Twins are an Indie folk-pop band that features an eclectic style of acoustic and electric instrumentation, plus some inventive percussive and voal loops to create a unique and eccentric blend of folk, roots, groove and soul. Spanning the spectrum from distinctive and genuine to amusing and whimsical, Shook Twins' laid-back and fun stage presence draws the listener in, allowing them to take the audience on an adventure.
"I love the harmonies of the Shook Twins, the dreamlike songs that seem somehow permeated by the American Folk tradition, without actually being part of it. They make music that twines through your soul the way vines cover an abandoned shack in the woods." – Neil Gaiman, New York Times – Best-Selling Author
Join us at Butte 66 for this FREE concert; we look forward to seeing you there!
www.shooktwins.com
Photo: Jay Blakesberg
In order to streamline our calendar we've moved guided mountain bike trips to a separate page on our sister site MTBHome.com. You can view those trips by guide service here.