CB Devo 2nd Annual Bike Swap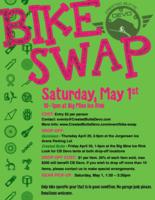 Come shop for used bikes and bike related gear. All proceeds benefit the Crested Butte Devo High School Race Team.
In order to streamline our calendar we've moved guided mountain bike trips to a separate page on our sister site MTBHome.com. You can view those trips by guide service here.