Capturing a Portrait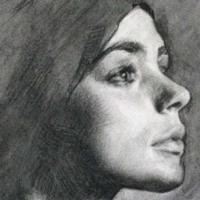 Capturing a Portrait Wednesday & Thursday, 5:00 – 8:00 pm. November 4 & 5. Spend a couple of days exploring portrait drawing in various mediums with artist and instructor, Jordyn Dorrance. By understanding the different techniques in drawing a portrait, participants will learn the basics of creating a portrait and develop their existing portraiture skills. Instructor: Jordyn Dorrance. $55/student, $46.50/members.
In order to streamline our calendar we've moved guided mountain bike trips to a separate page on our sister site MTBHome.com. You can view those trips by guide service here.