Books-n-Bars Book Club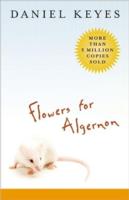 For those who like to imbibe in beverages, books or both! This group meets at local watering holes on the second Tuesday of every month from 5:30-7 pm. On May 14th, we'll meet at Pitas in Paradise to discuss the book "Flowers for Algernon" by Daniel Keyes. The discussion is facilitated by a Crested Butte Library staff member and anyone is welcome to join.
In order to streamline our calendar we've moved guided mountain bike trips to a separate page on our sister site MTBHome.com. You can view those trips by guide service here.