Bikepacking Summit
September 14, 2018

-

September 16, 2018
What's better than a room full of bikepackers, industry partners, record-breaking athletes, and beer o' plenty?
The Second Annual Bikepacking Summit will have all of that and more. Hosted at South Main in Gunnison, Colorado – a cycling hub for the western slope – the Bikepacking Summit is promised to be 3 days of riding, storytelling, and community building. With presenters, daily group rides and Colorado fare, this is an event not-to-be missed.
The bikepacking summit aims to create a passion-fueled weekend full of discussion, learning, and general bikepacking camaraderie in the cycling-friendly town of Gunnison, Colorado. A finalized list of presenters and Itinerary to be announced.
The venue: SOUTH MAIN GUNNISON | GUNNISON, COLORADO
A communal artistry space with a rich history, South Main Gunnison is the perfect venue for the second annual Bikepacking Summit. Spread out across two buildings with multiple rooms, the summit will be held in multiple spaces including a gallery with a wood burning stove, a metal smith's workshop, a yoga studio and an outdoor stage with the backdrop an old train car. Surrounded by readily available singletrack trails and expansive gravel roads, a tee pee, camp fires, food trucks and locally brewed beer, the atmosphere will be spot-on for the 2018 Bikepacking Summit.

GROUP RIDES
The group rides will be a casual way to connect with your peers and enjoy the beauty of Colorado singletrack. The Hartman Rocks and Signal Peak trail systems, along with plenty of gravel riding options are equipped for the full spectrum of riding abilities. We will cater the rides depending on rider turnout and will have the flexibility to split groups based on ability and distance if need be. These will be no-doubt no-drop rides, the point is to spend time outside, check out each others rigs and geek out on bikes.
Early-bird pricing for the weekend pass will be live through May 15, 2018.  From there, we will run with regular registration price through the cut-off time of September 7, 2018.  Single-day pricing will remain the same throughout the entire registration process. See you there!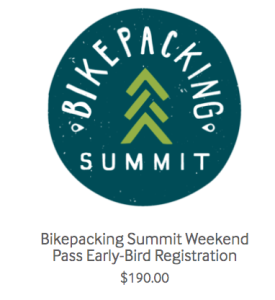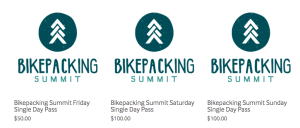 In order to streamline our calendar we've moved guided mountain bike trips to a separate page on our sister site MTBHome.com. You can view those trips by guide service here.