Big Mountain Enduro
June 23, 2018

-

June 24, 2018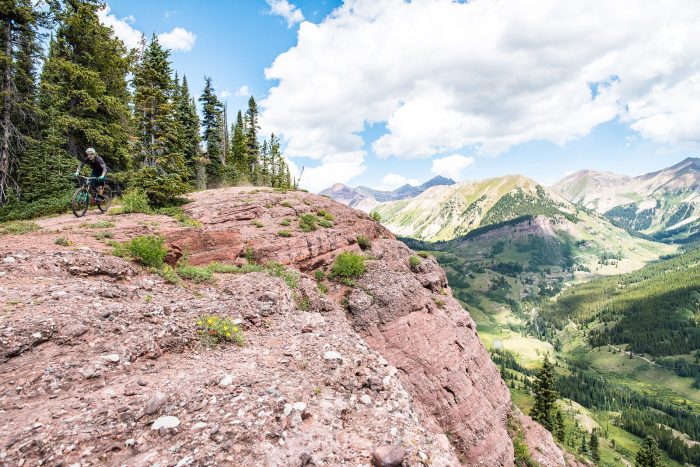 THE ULTIMATE BACKCOUNTRY ENDURO
The BME Crested Butte stop will blend high altitude backcountry racing mixed with some of the longest and most challenging descents in the area. This special gem of a place tucked deep in the Rockies and surrounded by expansive wilderness in every direction, endless scenery and is a true mountain town with more miles of singletrack than any other location in the U.S. Legend has it, that Crested Butte is the birthplace of mountain biking and we are going to take you back to the roots of riding big mountains and rad trails at high elevations around Crested Butte.
Riders will be challenged with 2 days of racing on fast, technical and raw trail that will keep riders on their toes, including 2 new and never raced before stages on the second day. This race will be a true test of mental strength, strong fitness, technical descending skills and require a huge sense of adventure to get through the demanding two-day race.
No tech support will be offered while out on course (only in pit area), but plan for well-stocked aid stations including food and hydration to keep riders fueled during race days. The BME sponsor and vendor village will be located in town, where the pre and post-race excitement will unfold. Here we will have full tech support provided by Smart Cycling Service, Shimano and FOX, as well as food, media buzz, bike demos, massage services and the fun camaraderie that this annual event is known for.
To add to the fun, the Crested Butte BME will also be part of the annual and longest running mountain bike festival, The Crested Butte Bike Week. Bike Week is a 4 day celebration of all things mountain biking in the Gunnison Valley. This festival is a celebration of how mountain biking defines our community in the summer. From clinics, a Film Festival, the Big Mountain Enduro, the Chainless World Championships, good beer, and great parties, this bike festival has it all and will be one of the most highlighted events of the summer.
In order to streamline our calendar we've moved guided mountain bike trips to a separate page on our sister site MTBHome.com. You can view those trips by guide service here.