Beginner/Intermediate Fan Dance Class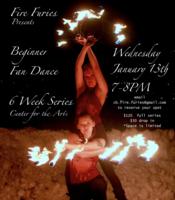 Discover and explore your flow with the Vinotok Fire performers this winter! Be prepared to unlock mystical movements and tricks in each class and learn to link them together in effortless sequences. This course will teach weaves, body tracing, folds, cross overs and much much more!
In order to streamline our calendar we've moved guided mountain bike trips to a separate page on our sister site MTBHome.com. You can view those trips by guide service here.