Author Talk: Jonathan Thompson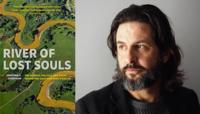 Jonathan Thompson will present "Mining, myths, and methane madness," a slide show on historic mine pollution in Colorado and how it is echoed by methane pollution from oil and gas wells today, as well as offering possible ways to avoid yesterday's mistakes. Jonathan Thompson's book River of Lost Souls digs into the science, politics, and greed behind the 2015 Gold King Mine disaster, and unearths a litany of impacts wrought by a century and a half of mining, energy development, and fracking in southwestern Colorado. This event is sponsored by Gunnison County Libraries, Western Colorado University: School of Environment & Sustainability & High County News. It is free and open to all.
In order to streamline our calendar we've moved guided mountain bike trips to a separate page on our sister site MTBHome.com. You can view those trips by guide service here.