Annual Chamber Golf Scratch & Scramble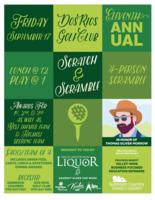 The Gunnison Chamber annual golf event to raise funds for business education. Join us at Dos Rios Golf Club for a scratch & scramble fun event.
In order to streamline our calendar we've moved guided mountain bike trips to a separate page on our sister site MTBHome.com. You can view those trips by guide service here.