Acting Workshops ~ (Ages 18+)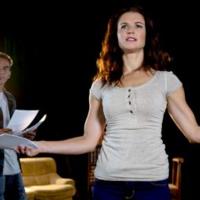 Acting Workshops ~ (Ages 18+) Winter: Friday, February 21. 6:30 – 9:30 pm. Spring: Saturday, April 18. 6:30 – 9:30 pm. Whomever we are and wherever we find ourselves in our daily lives, we can all benefit from being reminded of how powerful and capable we are. This workshop will focus on building confidence and trusting yourself and your voice. Using theatre games and techniques, we will practice applying the basic tenants of acting; trusting yourself, listening, being present, and being honest, and talk about how we can better apply those tenants to our everyday lives. NO experience or preparation necessary. Wear comfortable clothes and be ready to laugh and play. GAC Dance Studio. Min 6 students pre-registered to run workshops. Instructor: Heather Hughes. $45/student per session.
In order to streamline our calendar we've moved guided mountain bike trips to a separate page on our sister site MTBHome.com. You can view those trips by guide service here.