Act Like a Pro: Shakespeare and More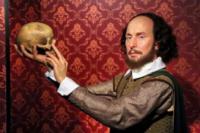 Act Like a Pro: Shakespeare and More Mondays & Wednesdays, July 12th – August 4th. 4:00 – 6:00 pm. This acting class is designed for everyone no matter what your experience may be. Led by a classically trained actor with over twenty years of experience, this course will provide you with professional acting skills and offer you a diverse understanding of contemporary and classical theatre. First, we'll dive deep into acting essentials including scene and solo work, with vocal technique and stage movement. Then, you'll conquer any fears you may have of Shakespeare… All the world's a stage… so own it! Instructor: Jake Offen Early Bird Registration through July 18th: $170 July 19th – 25th Registration: $200 Registration Deadline: July 25th by 5:00 pm.
In order to streamline our calendar we've moved guided mountain bike trips to a separate page on our sister site MTBHome.com. You can view those trips by guide service here.