Crested Butte or Jackson Hole
Each year between Halloween and Thanksgiving, possibly earlier if you're a planner, families and skiers from all over the world make a decision about where to spend their ski vacation. For many of them that want an out-of-the-way ski vacation destination without crowds, traffic, or I-70 lift lines, there's a choice to be made between Jackson Hole vs Crested Butte.
Both ski areas are amazing places to visit with stunning vistas, ski town charm, and access to some of the best skiable terrain in the lower 48. For a lot of skiers, the decision is made easy by the pass that they bought sometime in the spring or early fall. Jackson is an Ikon resort and Crested Butte is on the Epic Pass. For those that haven't made a decision yet, or are weighing which pass to buy for the next season, we've put together a little comparison on the two mountains that weighs the pros and cons of each with as much objectivity as we can muster.
Ski Vacation Weather
If there's one thing Colorado is known for, it's sunshine. Crested Butte is no exception with over 270+ days of sunshine on average each year. Even during the winter, it's not uncommon to get storms overnight and clear bluebird days right after.
Jackson, while it's not the Pacific Northwest, has a fair number of more cloudy days than Crested Butte. That being said they also get more snowfall overall. Jackson has averaged 368″ over the last five years with Crested Butte hitting 253″ according to ZRankings. The biggest difference for snowfall is that Crested Butte's terrain is predominately north facing, meaning that snowfall sticks around longer and your chances of finding some fine chalk in the Extremes is far higher, even in the spring.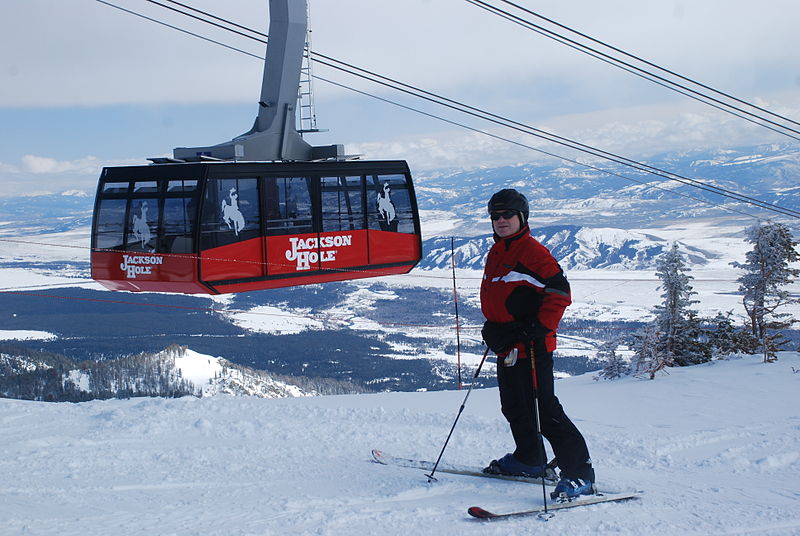 Lifts and Terrain
It's no secret that Jackson Hole is a much larger mountain than Crested Butte. It has more vertical, more lifts, and better infrastructure. What Crested Butte has is more in-bounds extreme terrain than Jackson. This terrain is avalanche controlled, within the ski area boundary, and open to everyone. Much of Jackson's famous extreme terrain is sidecountry, meaning that avalanche equipment (beacon, shovel, probe, and the ability to use them) are necessary for visits outside the gates.
Convenience and Charm
Flying into either airport lands you about 30 minutes away from skiing and both airports have daily nonstop flights from Dallas and Houston among others. Jackson certainly has more flight options available from all over the country, but staying in Jackson is a far different skiing experience than staying in Crested Butte or Mt. Crested Butte.
To ski Jackson Hole you have lodging options slopeside in Teton Village, but that doesn't translate to experiencing the charm of Jackson, WY at places like the Million Dollar Cowboy Bar without a drive or a bus ride.
Crested Butte, on the other hand, is just 3 miles from the ski area and a stay in the Town of Crested Butte or Mt. Crested Butte means that you can mix skiing and town life with a quick drive or via the five-minute free bus ride that runs between the two every twenty minutes. Add in our Victorian storefronts, vastly more affordable lodging, and easy airport shuttles when it's time to leave and you have yourself a convenient, charming, and easy ski vacation.
Nordic Skiing
Crested Butte vs Jackson Hole both ski areas sport 50+ kilometers of groomed Nordic skiing trails within close proximity. Both have stunning views, killer snow, and perfect grooming. The biggest difference here is that Crested Butte's trails are all accessible from town in one large area, while Jackson's are spread between three different areas. Add to that the convenience of the Crested Butte Nordic Center, located right downtown and at the intersection of all the Nordic trails, and Crested Butte is a clear winner. A stay in either Mt. Crested Butte or Crested Butte means that alpine skiers headed out the door will start skiing at about the same time as their Nordic counterparts. That's perfect news for families and groups with split interests.