With over 1000 miles of some of the world's best singletrack in Colorado, it's no surprise that some of the best trail running in the world can be found right here in the Gunnison Valley. As trails melt out and the season gets started here, we scoured our sources and have brought you the most comprehensive list of all the trail running events and races in Crested Butte and the Gunnison Valley.
Starting June 6: Crested Butte Mountain Runners
Crested Butte Mountain Runners is the Valley's local running club, and over the course of the summer and fall they put on a spread of non-competitive trail runs, as well as a couple races. They're a great resource if you find yourself in the valley and want to meet some new friends. An annual membership for $25 gets you access to all the runs, or you can pay $5 per run if you're just in it for one or two.
June 6- Snodgrass (6 miles)
June 16- Lupine Loop (6 miles)
June 21- Walrod Gulch Summer Solstice Run (6 miles)
July 21- Baxter Gulch (10 miles)
August 2- Lower Loop (8 miles)
August 11- Paradise Divide Loop (15 miles)
August 18- Waterfall Creek (9 miles)
August 24- Strawberry (9.5 miles)
October 1- Woods Walk: Fundraiser for the Crested Butte High School Titans Booster Club (4 miles)
Meetup Times, Locations, and More Information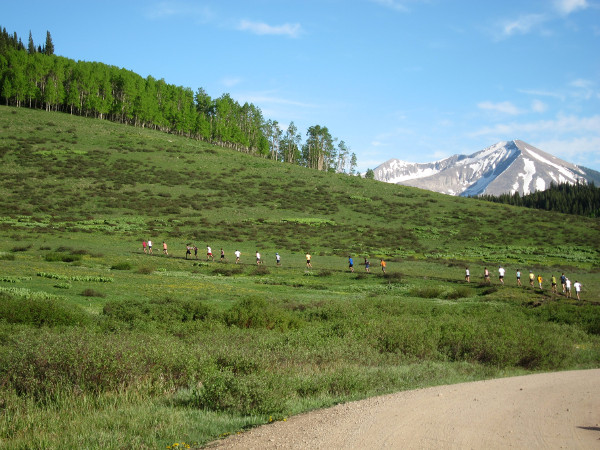 July 13: Grin and Bear It
The Grin and Bear It is the first race in the Eddyline Trail Series, a local race series sponsored by Eddyline Brewing and benefiting Living Journeys. The 9.3 mile race is presented and planned by Crested Butte Nordic, and starts at their facilities in the town of Crested Butte. This race is an out-and-back to a beautiful alpine lake and the course climbs 1700′ before plunging back down to French Toast and Beer.
July 27: Living Journeys Half Marathon
The Living Journeys Half Marathon is the second race in the Eddyline Trail Series. This 13.1 mile run climbs nearly 2100′ from the Base Area at Crested Butte Mountain Resort to the top of the Silver Queen lift. Nearly all of the run is on multi-use singletrack that makes a tidy little loop once you're all done. Mind-blowing wildflowers and views are on tap for all racers, and knowing that your race entry goes to a good cause is pretty awesome too.
August 31: Grand Traverse Summer Run
What started as a ski mountaineering race over 20 years ago, the Grand Traverse Summer Run is quickly becoming one of the most popular point-to-point ultras in Colorado. Racers start in Crested Butte in the early morning hours of August 31st and run nearly 40 miles to finish in Aspen. Along the way racers get to climb and descend from the iconic Star Pass on one of the most remote stretches of singletrack in the area. If running one way doesn't quite do it for you, you can sign up for the bike portion that returns the next day to Crested Butte. Sign up for the ski, run, and bike and you can see how you stack up in the Grand Traverse Triple Crown against some of the best multi-sport athletes in the state.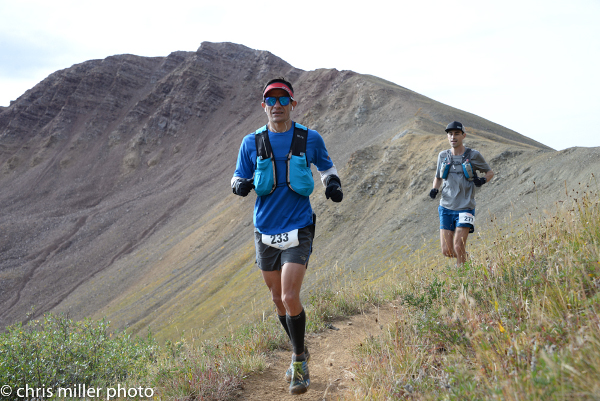 Photo Credit: Chris Miller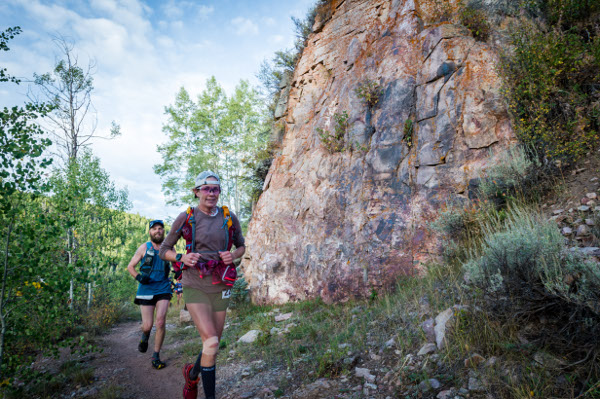 Photo Credit: Xavier Fane
September 7: Park to Peak to Pint
Have you ever run a race that finished at an amazing chili and beer festival? You can with the Park to Peak to Pint Race held every year during the Mt. Crested Butte Chili and Beer Festival. Racers can choose from the Race Category for a 16 miles run and summit of Crested Butte Mountain, or the Rec Category for a 10 mile run and 1000′ less elevation gain. Both categories finish at the festival where a bevy of brewers and chili cookers wait to satisfy your hunger and thirst. This race is the third in the Eddyline Trail Series.
September 21: Camp 4 Coffee Cart to Cart Trail Run
The final race of the Eddyline Trail Series, the Camp 4 Coffee Cart to Cart Trail Run starts at Camp 4 Coffee in Crested Butte and ends at Camp 4 Coffee in Crested Butte South with the majority of the race on some of Crested Butte's best singletrack. Two options exist, a 19 mile run, or a half marathon. The half marathon begins with a shuttle to Brush Creek Rd. to cut off the first 6 miles of running on the Upper Loop trail system. Transport back to Crested Butte is included at the end, and all racers will receive a sweet coffee mug from one of Colorado's best coffee shops.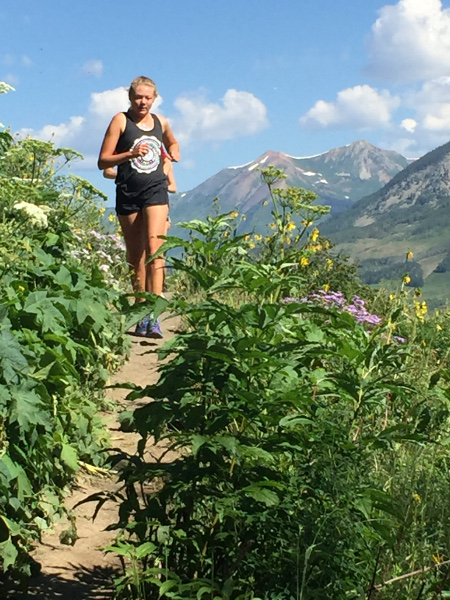 September 28: Crested Butte Ultra
If you're a runner in the Rockies, you know that Mad Moose Events puts on some of the best races anywhere. The Crested Butte Ultra is no exception. Choose from either a 55k or 105k course with both races starting at the Base Area of Crested Butte Mountain Resort. World-famous singletrack on Teocalli Ridge, Strand Hill, and the Upper Loop are all part of the fun regardless of what distance you race.
October 5: Romp in the Rocks Ride+Run
Romp in the Rocks is well-loved as a mountain bike race, and new for this year, includes a trail running race as well. For 10 hours teams or individuals compete to run as many laps as they can through the high desert singletrack of Hartman Rocks in Gunnison, Colorado. This course is a runner's delight as is climbs and descends through technical slickrock, flowy trails, and beautiful rock formations.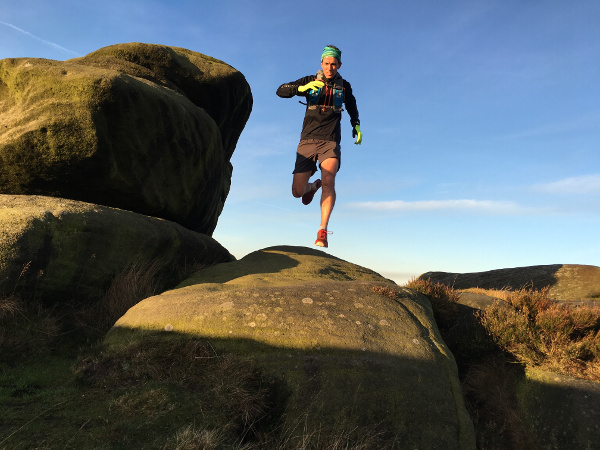 October 26: Sage Burner Trail Race
Another amazing race from Mad Moose Events is the Sage Burner Trail Race. With four distance categories, this race takes full advantage of Gunnison's perfect fall weather to run through Hartman Rocks on a wide variety of trails. The longest race is a 50k and circles the entirety of Hartman Rocks from the main lot all the way out to Skull Pass and beyond.