The Gunnison Valley's Best Ski and Snowboard Shops
Top Ski and Snowboarding Shops and Rentals: Whether it's renting equipment, buying a new pair of gloves, or getting your boot fit dialed in just right, visiting a ski shop is an integral part of the skiing experience. If you're coming to visit Crested Butte Mountain Resort in the winter then chances are you'll find the need to visit one of these shops during your stay. Thankfully the Gunnison Valley has plenty of options in all the major lodging locations to help you get on the slopes as conveniently as possible. You can find a complete local directory with address, phone and website on our Ski Shops Page.
Mt. Crested Butte Ski Shops
Crested Butte Sports
CB Sports is the only family owned ski shop in the North Valley and its location next to guest parking is about as convenient as it gets. Rentals are affordable, staff is friendly and knowledgeable and they're the only shop with Romp Skis demos in the valley. On top of all that their repairs are the best around. Their unofficial quote is, "It's not our fault your s**t's broken." That being said, if it is broken, they're the place to get it fixed. If a long early-season day of dodging rocks on the Headwall has your skis in shabby shape head on in and ask for the "combat tune."
Butte & Co. and Elevate Ski Shop
The same shop in two different locations offers rentals and expert advice where it's convenient to you. The Elevate Ski Shop is right in the Elevation Hotel's second floor. If you're staying there you might as well rent and store your skis there. Not to mention that they offer free overnight ski storage for their customers.
Butte & Co. is just around the corner with the same rates, same service and same great ski and snowboard demos. Their downstairs location has a bit more room and is a full-service store with apparel, helmets, and goggles in case you need something during your trip.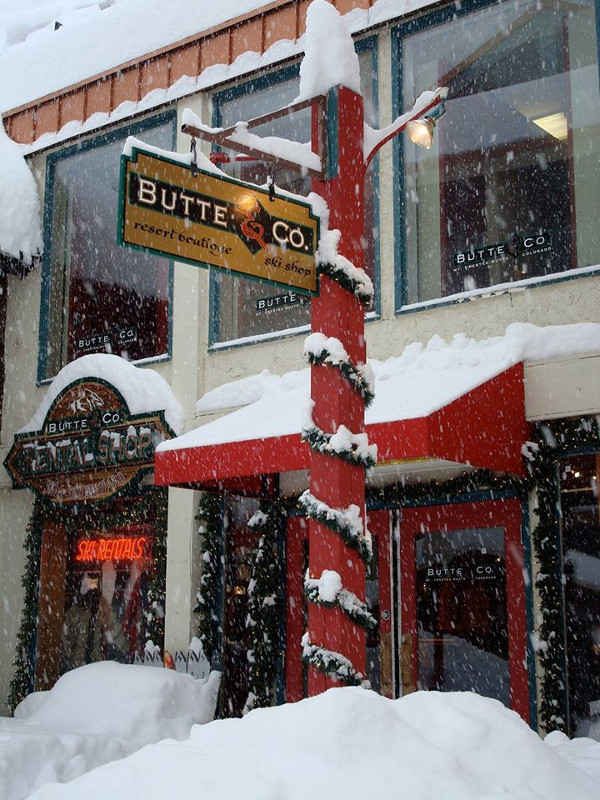 Flatiron and Christy Sports
Christy Sports is a large chain of ski shops in Colorado that has a reputation for quality, value and good service. They also own several other brands in Colorado, including Flatiron Sports, and The Alpineer down in Crested Butte. Because of their long reach, multiple storefronts, and seamless online platform, they're one of the best places to rent skis and pick those skis up where it's most helpful for you.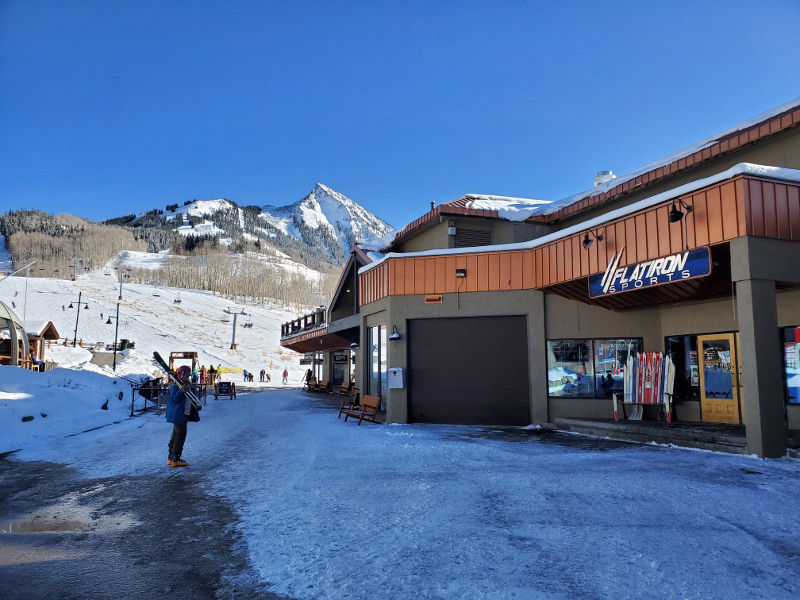 Both Christy Sports and Flatiron are located in the base area of CBMR. Christy Sports is right next to the ticket office and bus stops. Flatiron is located upstairs and downstairs in the Treasury Building.
Crested Butte Ski Shops
Alpineer
With such a huge backcountry community it's no wonder that Crested Butte has a backcountry-focused ski shop right in town. Not only are they the best place in the North Valley to buy touring boots, bindings and skins, they're also owned by Christy Sports. This means that you can rent everything from basic resort skis, to telemark setups, to tech touring setups.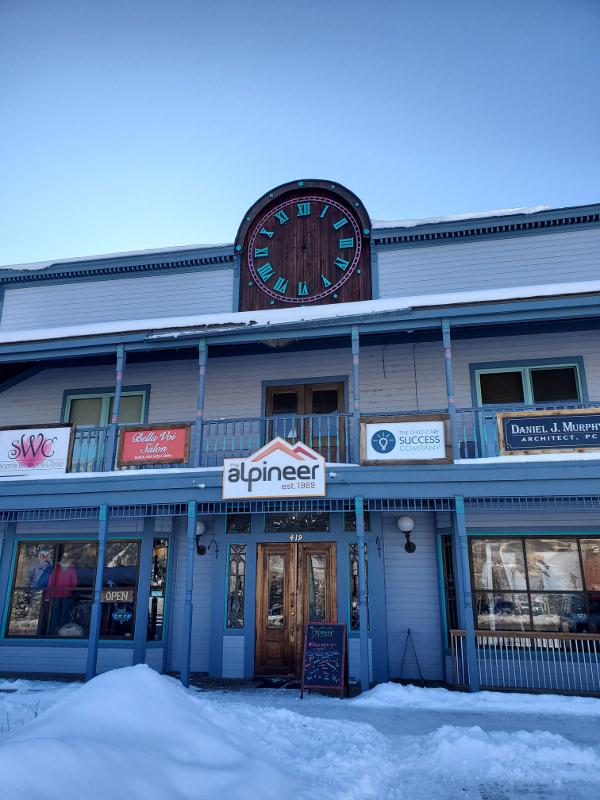 Gunnison Ski Shops
Rock 'n Roll Sports
Another shop in the Gunnison Valley with a backcountry bent is Rock 'n Roll Sports in Gunnison. Touring equipment from brands like DPS, Atomic, Scarpa and many others are all available for purchase. They also offer tuning services for your dull edges and waxless bases with all the service you'd expect from a friendly small-town shop. There's a reason even Crested Butte folks will make the trip down to Gunnison for some ski love, and it's Rock 'n Roll Sports.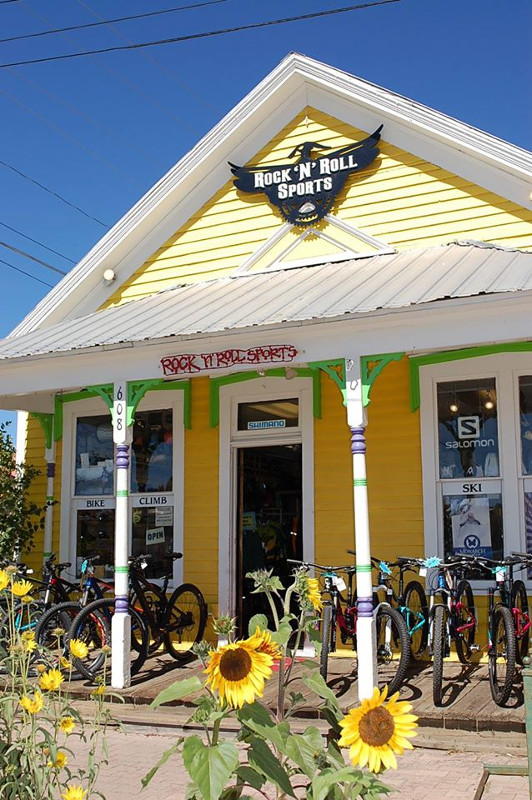 Gene Taylors
No place in the Gunnison Valley offers better value for ski/snowboard equipment and rentals. For the cost of three days of rentals at any North Valley shop you can get a season-long rental at Gene Taylors on Nordic and alpine ski setups. Their winter outlet shop is also a great place to pick up new goggles, helmets and long underwear at the best prices around.