THIS EVENT IS SOLD OUT. NO DAY TICKETS AVAILABLE.
SAVE THE DATE: AUGUST 25, 2018
The second annual Tito's Blue Mesa Beach Bash presented by Orion Coolers is just around the corner on August 26, 2017. This event celebrates the largest body of water in Colorado: the Blue Mesa Reservoir with all things SUP, great food, good drinks, and music in Curecanti National Recreation Area.
1) Bathing Suit and Towel
While it is quite possible you won't end up actually swimming in the lake, those who fully embrace the spirit of Beach Bash are likely to get wet. With SUP races, Learn to SUP, SUP Yoga, SUP of War, and more, there are ample chances for those who are still learning how to maneuver a paddleboard to get at least a little bit wet.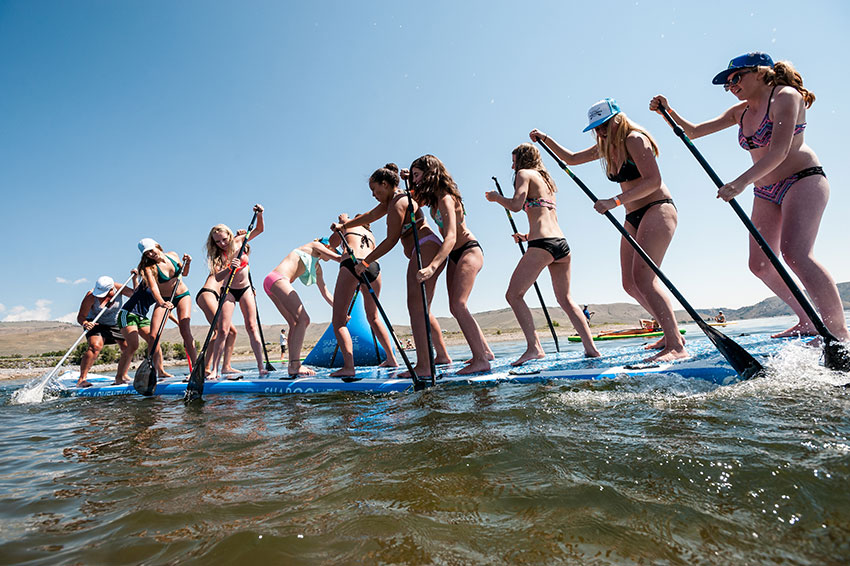 Wear your suit and bring a towel. Last year the weather was great for just hanging out on the beach. We're hoping for more of the same (and so far our forecast is looking great!), but bring a towel so if you do take a dip, you can dry off and warm up after getting out of the lake.
2) Your Game Face
The Blue Mesa Beach Bash is all about having fun on the water. That being said, the SUP race was surprisingly close in both the men's and women's categories last year. We have some pretty great prizes for our winners this year. If you want to seize the top spot, bring your game face.
You'll also have the opportunity to play some fun games like SUP of War and SUP jousting. It's all in good fun, but we won't judge you if you get a little bit competitive.
3) A Designated Driver
All 21+ Participant and Spectator tickets get you Tito's cocktails and Irwin Brewing Beer in the afternoon along with Hogwood Barbecue. If you're planning on coming out to the Mesa for the day and imbibing, please bring along a designated driver.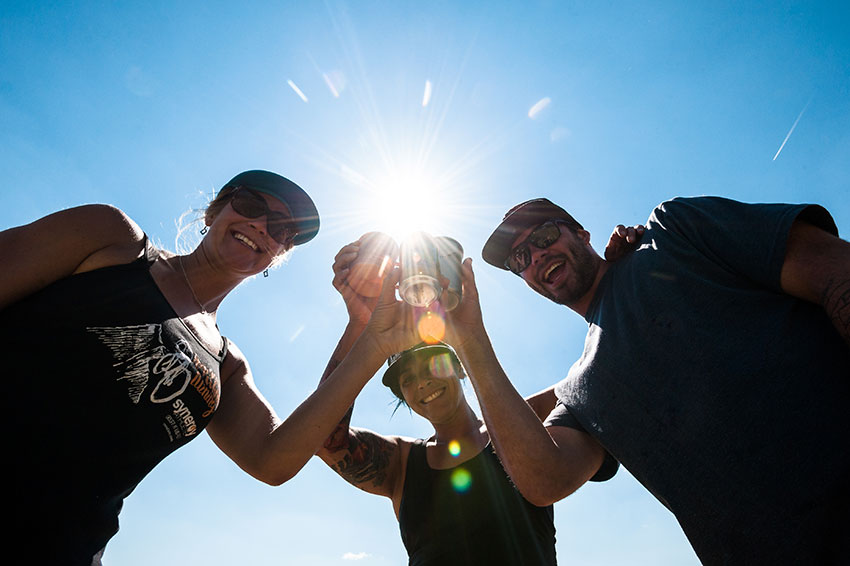 We will have a run of CB Limo shuttle vans leaving Western State's University Center parking lot at 9, 10 11, and noon and returning at 1, 2, 3, 4, and 5 so there are options for getting to and from Old Stevens safely if you can't get a designated driver from your group. These shuttles are first-come, first-served.
Or, book a camp spot at Stevens Creek or Elk Creek and spend the night at the Mesa. There's no camping at the event venue, but we thoroughly encourage camping at the Blue Mesa. If you haven't tried it, you should.
We do reserve the right to cut anyone off. Beach Bash is all about having a chill afternoon at the beach with good times, good food, and good music, so keep that in mind.
4) Your Dancing Flip Flops
One of our favorite local bands, MILLK, will be playing a set starting at 3. Bring out your flippy-floppies and plan to rock out to their awesome funk sound.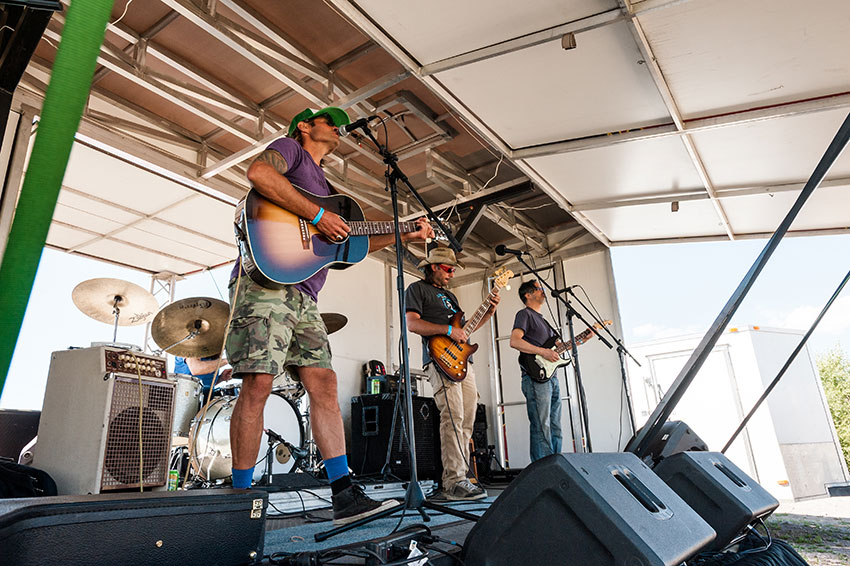 5) A TICKET
If you've ever been out to the Blue Mesa, you know that cell service is spotty out there. That means that we can't connect to sell you a ticket the day of. So please help us out by buying your ticket in advance right here. We would hate to have to turn you away after you made the whole trip out there.
Registration ends at 11:30pm on Thursday, August 24th. Make sure you get your tickets before then!
This is an outdoor event. In case of severe weather, it may be canceled or delayed due to circumstances beyond our control. 
What NOT to bring:
Your dog. While the pups had a great time frolicking on the beach last year, the water is much higher this year and there is way less beach on which to play. Think about leaving Fido at home.
Marijuana. The Blue Mesa Beach Bash is held on federal land by special use permit from the National Park Service. No marijuana allowed.
A bad attitude. Good vibes only on the beach, please.
Outside alcohol. We have Tito's Handmade Vodka cocktails and Irwin Brewing Company Beer. As long as you don't get belligerent, we'll keep it flowing all afternoon so there's no need to bring your own with you.