11 Can't Miss Summer Events
This posts highlights our most anticipated Valley events from 2015. For our selected Summer 2017 events head over to
this blog post
by the Gunnison-Crested Butte team.
After a wet May, we're so excited to kick off summer in Gunnison-Crested Butte. One of the things that makes summer so fun here is our events. Starting this weekend, we'll have something going on almost every day all summer long. Here are eleven terrific events to help you plan your 2015 summer trip to Gunnison-Crested Butte.
1. Crested Butte Bike Week– June 25-28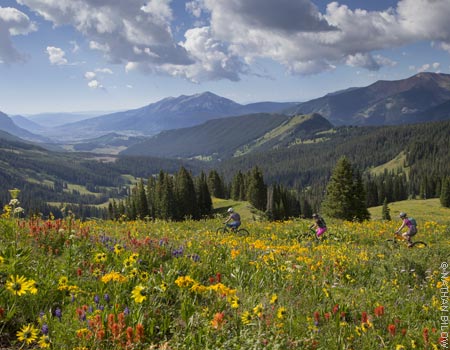 The world's oldest mountain bike festival will be celebrated this year June 25-28. Look for the same classic events as every year: the Chainless World Championships and the Fat Tire 40, an epic 40+ mile xc race that starts and ends in downtown Crested Butte. In addition to those two iconic events, look for mountain bike clinics for riders of all levels, a selfie amateur film festival, and the gravity slave downhill race on Sunday at Evolution Bike Park.
The Crested Butte Music Festival is now in its 19th summer season providing outstanding musical entertainment for Gunnison-Crested Butte. This summer, you can expect the usual, and quite good, offerings in opera, symphony, chamber, and family music. In addition, the Crested Butte Music Festival will host four mini-festivals including TIME SPANS, One World, Opera, and Gypsy Jazz in Paradise. Be sure to pencil in a Crested Butte Music Festival event during your visit to Gunnison-Crested Butte this summer.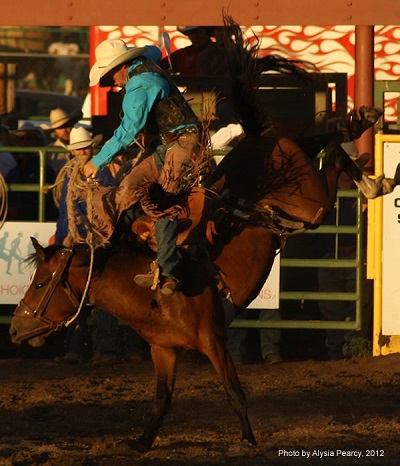 Gunnison is home to Colorado's oldest rodeo. Over a century old, Cattlemen's Days is a true celebration of Gunnison's western and ranching heritage. Attend a dance at the Elks Lodge, hear some cowboy poetry or a great band at the I Bar Ranch, and make sure you don't miss one of the three big nights of PCRA rodeo!
4. Independence Day – July 4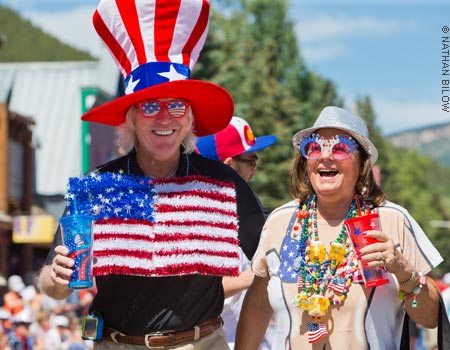 Come celebrate America's birthday with us this year. The 4th of July is a big deal in Gunnison and¬†Crested Butte. Start early in the morning with a ½ marathon running race and a pancake breakfast, then a big parade, live music, great food, and fun all day long. Escape the heat and get out on one of our many rivers to raft or fish in the late afternoon. Then head to either the base of Crested Butte Mountain in Mt. Crested Butte or Jorgenson Park in downtown Gunnison for a patriotic fireworks display.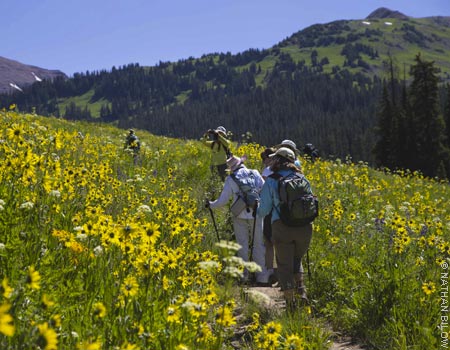 Come visit the Wildflower Capital of Colorado for what is sure to be a spectacular wildflower display this year. With events ranging from jeep tours up to paradise divide or hikes in the backcountry with botanists, this week-long festival is all about our incredible floral diversity. Learn to ID some new flowers, explore some new trails, and enjoy a glorious week in the height of summer.
6. Gunny Grass – July 17-18
Gunny Grass is Gunnison-Crested Butte's only summer bluegrass festival. With bands coming in from all over, mosey on down to the I Bar Ranch (July 17) or downtown Gunnison (July 18) for live bluegrass, great food and drink, and a whole lot of fun! If you can't make Gunny Grass, be sure to check out their Castle Creek Guitars Summer Concert series for other music offerings all summer long.
7. Enduro World Series– July 31-August 2
The only US Stop on the Enduro World Series tour will feature three days of racing on some of the Gunnison Valley's finest mountain biking trails. But the week of fun starts well before then. Come on out to ride our trails yourself and then watch the world's best enduro riders and teams ride the best mountain bike trails in the world. With parties, mtb movies, and a big sponsor village with a lot of the world's best and biggest bike brands here, this is the weekend for die-hard mtb fans to be in town. Just book your lodging soon before things fill up completely.
For over 40 years, the Crested Butte Arts Festival has been bringing some of the country's best artists and artisans here to showcase and sell their pieces. With 5 blocks of Elk Avenue closed to vehicle traffic and lined with booths, don't be surprised if you need to find extra room in your suitcase for transporting your purchases back home.
9. Gunnison Car Show – August 21-23
Classic car enthusiasts and car collectors bring their cars to Gunnison every year in August and put on the kind of show you really shouldn't miss if you have a thing for cars. Fun for the whole family, the event features everything from pre-30s hot rods to modern day sports cars, depending on who enters. No matter what, you're sure to see hundreds of neat cars and enjoy a fun weekend in Gunnison-Crested Butte.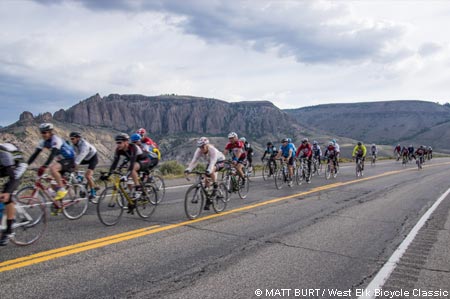 Road bikers who have spent the summer cruising around on skinny tires may want to challenge themselves Labor Day weekend with the West Elk Bicycle Classic. Join Gunnison resident, and 6-time Leadville 100 mountain bike race winner, Dave Wiens to ride Gunnison to Crested Butte the long way. Cruise along the Blue Mesa Reservoir and the Black Canyon of the Gunnison National Park before turning onto Kebler Pass Road and climbing hard to just over 10,000 feet before descending to downtown Crested Butte to celebrate successfully making the journey.
11. Mt. Crested Butte Chili and Beer Festival – September 12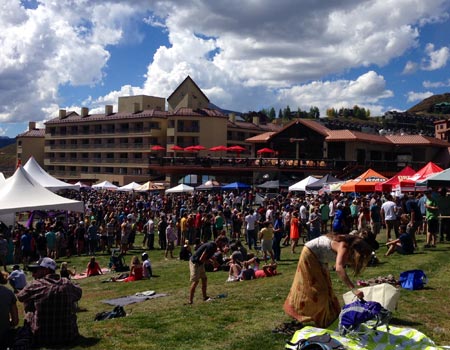 Celebrate the end of the summer season with the Mt. Crested Butte Chili and Beer Festival. Held at the base of Crested Butte Mountain, this event is tribute to two of our favorite things in Gunnison-Crested Butte: chili and beer. With cheap tickets, a slew of chili cooks showing off their skills, and an unhealthy number of breweries, you're not going to want to miss this perfect capstone to the summer season.
We told ourselves to keep it to ten for this post, and we came close. Honestly though, the number of truly great events in Gunnison-Crested Butte this summer is closer to 100. Be sure to check out our full event calendar to see what else we have in store for you. Then buy your plane ticket or pack up your car and get here for some summer fun.